About me
Classroom at CELT Athens – working with CELTA trainees
I run CELT Athens, a Teacher Development centre based in the capital of Greece, and am Course Supervisor for all courses, including the DELTA Cambridge/RSA Diploma,  the Institute of Linguists Diploma in Translation and off-site seminars and workshops on a variety of topics for which I am responsible. I have written materials (Basic Grammar Workbooks 1, 2, & 3 published by English Schoolbook Publications), activity books for Cambridge Exams set texts, and numerous articles on Language, Foreign Language Teaching and Education.
But teaching or teacher education were not what I set out to do.
I started out to be a musician and studied classical singing but at some point, like many of us, 'fell  into' teaching. I have attended numerous workshops and teacher development courses but my main qualifications are  the  RSA Diploma in TEFLA (DTEFLA) and an M.A. in Applied Linguistics from the University of Reading in the UK.
There is a lot more about me on my website if you want to find out my teaching experience and the sort of programmes I have run as a teacher educator. Come to think of it,  there is a lot of me on that website anyway, whether it is my biography or not, my centre is my life's work and I run it without compromises and with great pride.  Possibly, this is why I shall never be rich – in terms of money that is… not otherwise.
I have taught and trained teachers for far too long to want to tell anyone any longer. But I still and always feel like a novice and consider myself to be a lifelong learner. This blog is about things that matter to me in foreign language teaching and teacher education but it's also about my interest and excitement with new technologies. I see it very much as a learning tool but it has also turned out to be a great communication tool which has engaged me in dialogue with colleagues from all over the world. This is one aspect of blogging which I find absolutely priceless.
But life is also other stuff, so may be you might like to know that my hobbies include writing songs/music of which I have no digital samples to show here. I also love doing watercolours.  I am rather erratic in both pursuits, a conscious decision. I have a tendency to spread myself rather thin, so there was a point in the past when I decided to dedicate myself more fully to teaching and teacher education.
But here is an example of a watercolour  I did on the island of Serifos some years ago.
I am a city girl and live and work in the heart of Athens. I love the outdoors but for work I would not have it any other way. Here are some photos of my school and trainees.
Here are some trainees on a CTEFL course preparing a lesson for a young class!
Group of trainees with drama tutor Makki Marseilles during a session on using drama in ELT
Group of teachers hard at work during a workshop on an English for Teachers Course
And here is my library at school – a great TEFL/Linguistics/Applied Linguistics library!!
So maybe these images give you some idea about me and how I live my professional life.
But despite my musical beginnings (and my musical family) or my interest in art, my main interest always remains teaching and helping teachers (experienced and new) reach their full potential.
From presentation on materials evaluation and design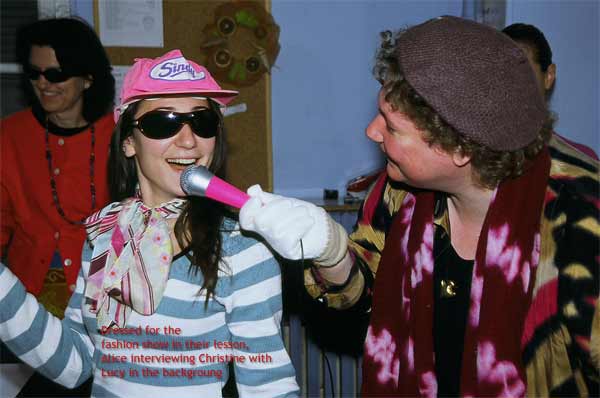 Trainees having fun in teaching practice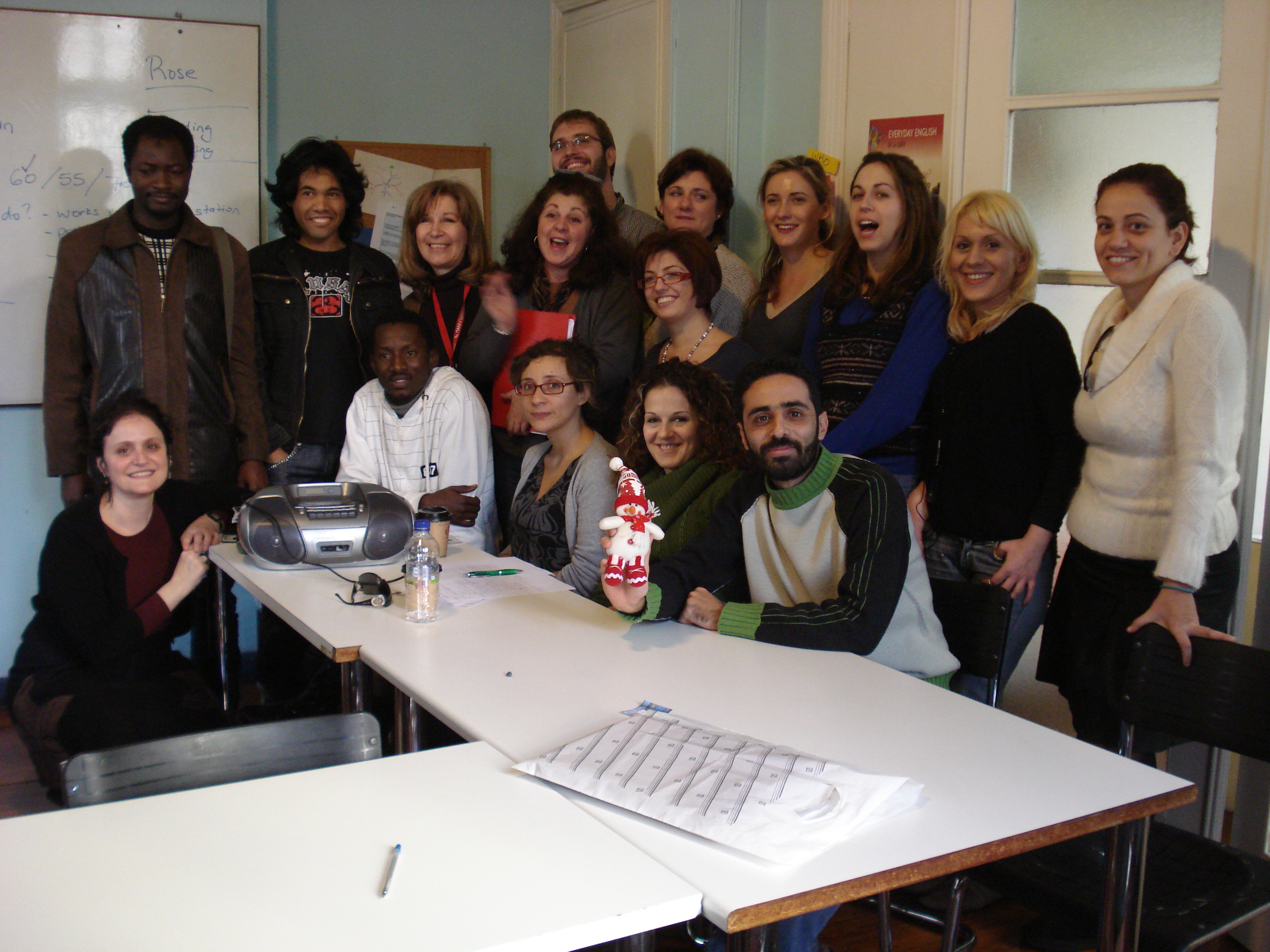 My latest CELTA & CTEFL group
CELTA moments made with Photopeach
My School website; click to browse our courses