Hire me
Conference Speaker
I am happy to accept invitations to speak at conferences, to give talks, run demonstration lessons and masterclasses as well as more extended workshops.
In Service training and seminars
Please watch this video and click here for more information.
How to Choose Topics
There are many ways you can decide what you might want me (or me and some of my fellow trainers at CELT) to do for you:
Access the online Seminars and Workshop Topics checklist here 

and make a choice; if you are looking for Staff Development workshops, engage your teacher in the choice. Copy and print the questionnaire of topics and do a mini survey.

Look through my slideshare page where I have uploaded many of the slides of my public talks – these include keynote and plenary presentations as well as online talks and webinars offered at various events
You can sample some of the recordings of my presentations here  
Fill in the contact form below with a request to get in touch and have an online meeting or telephone conference.
Some of my Clients
Below you can read the names of some of our client foreign language centres and foreign language centre owners' associations
PALSO Rodopi-Xanthi Association
PALSO Dodecanese Association
Mr.Kostas Vassilakis – Nikaia  (SCHOLARS GROUP)
Mr.Antonis Trechas  (SCHOLARS GROUP)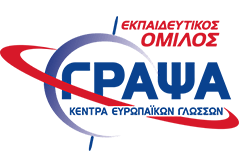 At Barbara Varthaliti-Kalantzaki Schools
…and many more FL centres all over Greece and abroad
Seminars and Presentations for ELT publishers

If you wish to contact me for any other professional reason, such as course enquiries,  requests for workshops, presentations or other short or long term training project, please contact me directly through my school email: info@celt.edu.gr If you would like to read some reviews of our courses, please visit TEFL Course Reviews
and a more recent listing of reviews of CELTA trainees written in 2015.
Some comments about our courses have been left as a comments at the end of this short presentation video made in 2011